Home Menus About Us Contact Us
Home cooking from a simpler time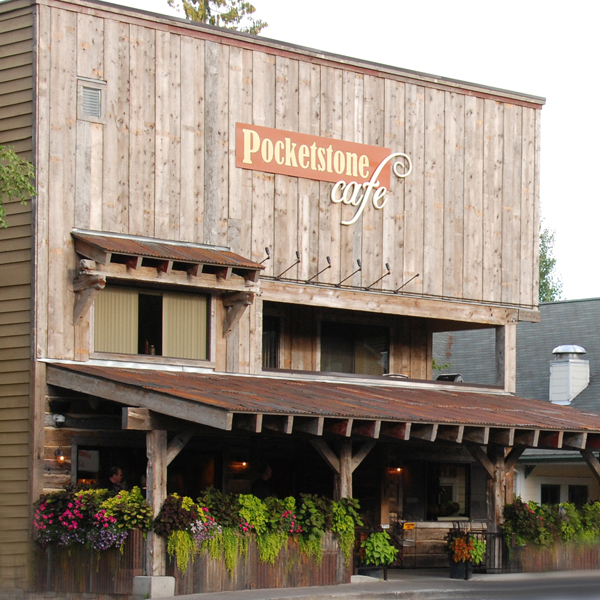 The Pocketstone Cafe is located at the south end of Bigfork Village on Electric Avenue. Our mailing address is:
444 Electric Avenue
Bigfork, MT 59911
The telephone of the restaurant is:
(406) 837-7223
The general email address is:
This website is powered by the fertile mind and nimble fingers of David Vale. Should you find it in any way offensive or in bad taste, please report your concerns to Carolyn or Karie. They are the only people who still believe they exercise any control over him.